Meer kan je zien in mijn portfolio
Reflector – vitrinekunst – Academie voor beeldende kunst – Gent – juni 2020
Foto's – objecten – tekst – Vrouwelijkheid, emancipatie, verpersoonlijking van een bolster
Raamtentoonstelling – Vitrinekunst – Gent – 2 juli tot en met 31 augustus – zomer 2020
Foto's en porselein
Tentoonstelling -TouchSkin/SkinTouch – groepstentoonstelling afdeling keramiek – Academie voor beeldende kunst Gent – Juni 2021
Porselein en foto – porselein als corset, bescherming en wapen.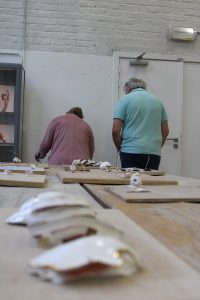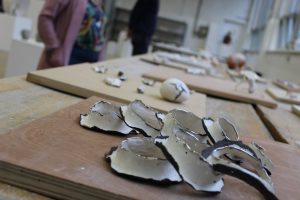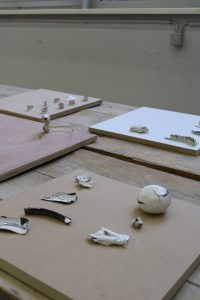 Berlart – Indoor – InsideNature/ NatureInside – Groepstentoonstelling – deel van kunstenparcours
DreamingOfBeauty – 4 juli tot en met 31 augustus 2021
Over inspiratie in de natuur als link naar vergankelijkheid, groei. Ik werk graag met restmateriaal of gevonden natuurlijke materialen, bijna verstorven of ongewild zoals onkruid. Efemere en inferieure materialen worden zorgvuldig omwikkeld met fragiel en kostbaar porselein.
Porselein als fragiel en krachtig tegelijk.